BASICS



Name:Sarah
Nicknames:Sa
Age:16
Birthdate:October 27, 1988
Location:Massapequa, NY
Hobbies:read. writing. shopping. drawing. karate(i'm a brown belt)
Sexual Preference:Straight
Boyfriend/Girlfriend: [picture if possible]Recently single




FAVORITES



Five favorite movies:
oo1 ::The Breakfast Club
oo2 ::Billy Madison
oo3 ::Sixteen Candles
oo4 ::The Phantom of the Opera
oo5 ::Problem Child
Nine songs\OR/bands you listen to:
oo1 ::Nirvana
oo2 ::Smashing Pumpkins
oo3 ::Dashboard Confessional
oo4 ::The Used
oo5 ::The Cure
oo6 ::Something Corporate
oo7 ::mewithoutyou
oo8 ::Midtown
oo9 ::Fall Out Boy
Favorite quote:"We accept the love we think we deserve"-The Perks of Being a Wallflower
Favorite food:chocolate
Favorite color:red
Favorite physical feature, other than your eyes: my hair
Favorite person and why: my sister because she's the smartest person I know.




RANDOM



Show us one thing you love: My goddaughter, Emily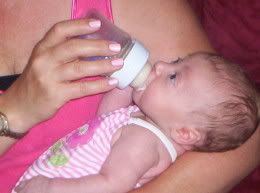 Show us one thing you hate:tomatos yuck!


Make us laugh:


Promote us to at least two communities and one user:http://www.livejournal.com/community/____pretty_rad/
http://www.livejournal.com/community/_starting_line_/10446.html
http://www.livejournal.com/users/longlostluv23/47432.html?view=122184#t122184
What can you do for this community?:I'd be active, promote, and keep things interesting.
And how did you find us?:a promo somehwere...I don't remember where exactly
Give your opinion on any three members of this community:
oo1 :: ______asylum//girly__ is gorgeous and she seems to have her own style which is awesome.
oo2 ::xladyrebelx's dress is amazing in her member's picture and she's very pretty.
oo3 ::tiger_eyez17 has really pretty eyes. I'm jealous! And I like the color of her hair.
Do you know how to resize pictures? yes



PICTURES



Post as least 5 pictures of yourself. Include one for the members page incase you get accepted.
you can pick whichever one you want for the members page if i get accepted